Dear Friends,
We are so excited to report that in just a few short months, our Quaker Podcast has already seen some serious traffic. Whether it's the story of the abolitionist sisters from South Carolina, powerful essays about the potential for Quaker worship, or a deep dive into Quakerism in the age of the internet, listeners are connecting with our commitment to telling stories of spiritual courage through high quality journalism and audio storytelling.
Here is what one user on Apple Podcasts said about us: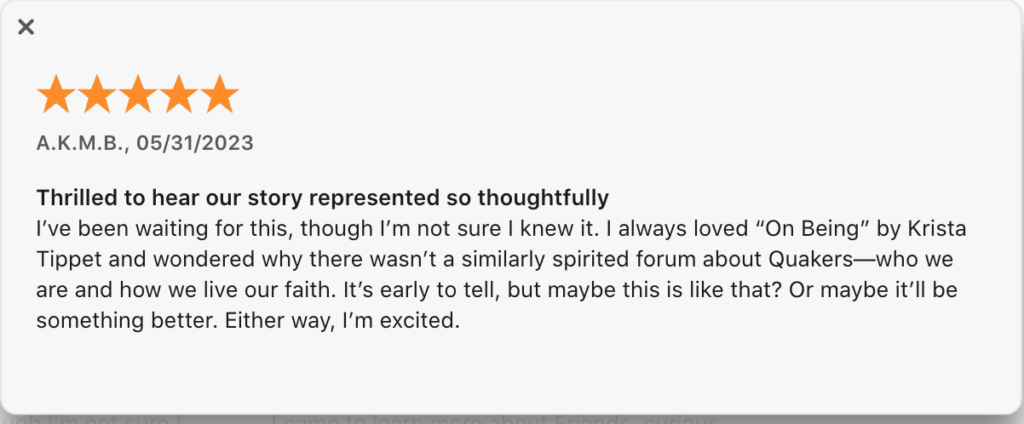 Really though, this is an appreciation post for YOU. Thank you for listening, and for supporting our work. We truly couldn't do it without you.
in peace
Jon